Japan Day 6: A 700-Year-Old Marketplace

May 30, 2016 by David T. Allen
It was a rainy day when we visited Nijo Castle, the Nishiki Market, and the Kit Kat Chocolatory. Luckily, our hostel provided a pile of free umbrellas. I spent the morning copying notes in my Pomera typewriter and spilling a pitcher of water in the common area.
After Leslie woke up, we headed to Kyoto Station to catch a train to Nijo Castle.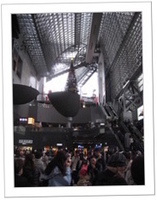 The pictures were taken on Saturday, November 14, 2015.
Nijo Castle
Nijo Castle, or Nijojo, was built in 1603 and is a UNESCO world heritage site.
We walked through Ninomaru Palace, which is a series of rooms filled with tatami mats and gold-painted sliding doors. The paintings were mostly of animals. The beasts not native to Japan took a little imagination, but they were drawn using the artists' best guesses from written descriptions and pelts. Photographs were not permitted inside, but you can see what I'm talking about if you search the internet for Nijo Castle Tiger.
The corridors were equipped with Nightingale floors, which is a poetic word for a security system. They make a chirping sound when you walk, which alerted the guards of intruders.
We ended with a stroll through the Ninomaru Gardens.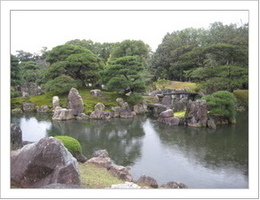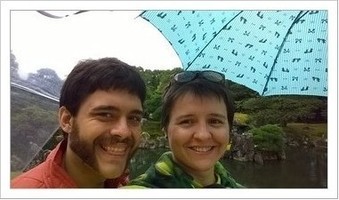 Nishiki Market
The rain got worse, so we headed to the Nishiki Market, which is an open-air but enclosed shopping space. The market's first shop opened in the early 1300s, and many of the stores have been run by the same family for generations.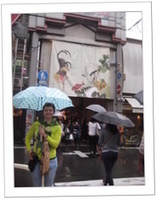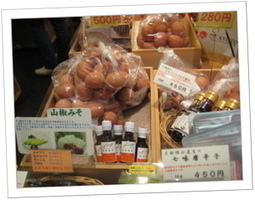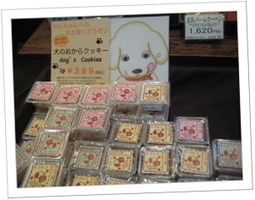 In the midst of it all was Nishiki Tenmangu, a shrine.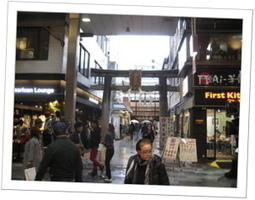 We peaked into an arcade, where girls in yukattas (basically a lighter kimono) played a drumming game.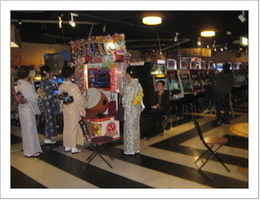 There was also a claw crane, with a strange character I hadn't seen before. Which makes sense, since Gudetama was created in 2013.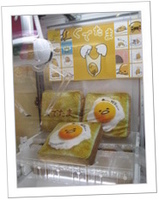 Some of my strongest childhood memories were playing Dragon Warrior with my brother on his old, 14" television. Dragon Quest is still alive, and strong, in Japan.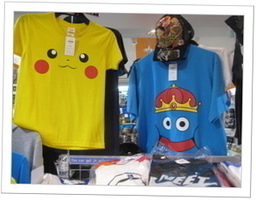 It was lunch time, and the mustard lotus root chips we bought in Nishiki Market were wearing off. The purple sweet potato dessert pizza in this poster for Shakey's Pizza called to us.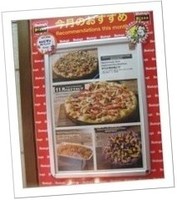 It wasn't until twenty minutes ago that I learned Shakey's Pizza is an American chain. I've never seen one on the east coast.
I told the cashier we did not eat meat or fish, so she went back and made sure we would be able to eat there. When we first sat down, many of the pizzas had meat, but they were quickly replaced with vegetarian dishes. I'm pretty sure they changed up to accommodate us.
They also served curry, salad (which was mostly cabbage, sea greens, and corn), pasta, and potato wedges. I thought the the pizza was okay, but honestly, tabehoudai was very welcome at that time.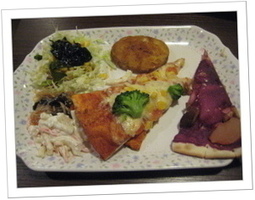 Nishiki Market was crowded, which sort of sent Leslie's eye twitching a little. We walked very slowly. Still, there's a lot of unique food, and it made for a perfect stop on a rainy day.
Kit Kat Chocalatory
Like many Westerners, I was infatuated with Japanese Kit Kats when I first visited Japan five years prior. The candy that I normally find boring in the states has dozens of unique flavors in Japan. When I first saw a photo of the Kit Kat Chocolatory in the basement of the Daimaru Department Store, Leslie and I added it to our list of must visit locations.
There weren't as many flavors as we'd hoped for. According to kit-kat-flavors.com there have been 208 varieties since 1973, but 189 of them have been created since the year 2000. That's also when the flavors got interesting.
Still, we picked up many varieties. Our favorite from this store was Butter, and it's our second favorite overall.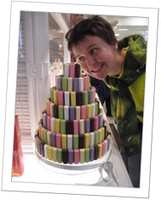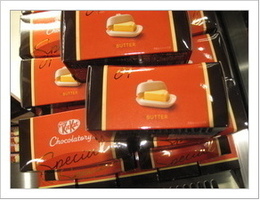 Bakery
Hunger strikes again! Not far from the Kit Kat Chocolatory was an incredible bakery. We ate here a few times, due to its incredible variety.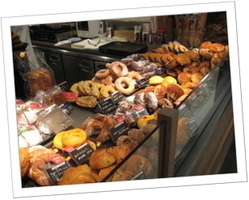 I keep saying how much I love Japanese bakeries, and wish we had them in America, and Leslie just laughs and says they're French bakeries. That may be, but there's still plenty of Japanese flair.
Back to K's House Kyoto
We returned to our hostel, which has a very helpful staff. I recommend hostels that have a front desk so you can ask questions and get deals on various sights. The Guesthouse we stayed in later was nice, but there was no easy way to get information.
Closing
It was a rainy day, so our destinations weren't as impressive as earlier in the week. Covered places, like Nishiki Market, are great to reserve for when the weather isn't good.
The next article will cover the flea market at Chionji Temple, the bamboo forest and surrounding area of Arayashima, a river-view lunch at Kameyama-Ya, and feeding monkeys at the Monkey Park Iwatayama.